People
Dr. Julie Zinnert - PI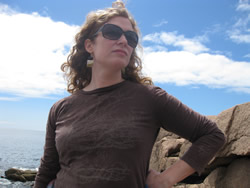 jczinnert@vcu.edu
Research interests:
My research centers on plant interactions with biotic and abiotic factors in the context of global change across spatial and temporal scales in coastal systems. The importance of sea-level rise, alterations in storm frequency, and temperature changes are at the forefront in explaining long-term changes in coastal plant communities. Trained as a plant physiological ecologist, I am interested in understanding the mechanisms responsible for individual species distributions under various environmental conditions to inform predictions for response to climate change. I approach questions at a variety of scales, working at the organismal level and across the landscape by combining cutting edge laboratory studies, field work, and remote sensing. I am co-PI at the Virginia Coast Reserve (VCR) Long-Term Ecological Researach (LTER) site. Current research includes 1) mechanisms of state change between grassland/shrubland, 2) functional composition and connectivity across the barrier island landscape, and 3) carbon dynamics in barrier island communities.
About me:
I am a creative person and spend much of my non-working time knitting, sewing, designing, gardening, and traveling while raising two wonderful children. I believe that science should be accessible to all people and that students have ideas that need to be heard. As an advisor I view myself as facilitator and work to empower students to recognize their own expertise, express their views, and find their passion for future career paths. Science is always evolving and there is no fixed path to achieving your goals. My students and post-docs contribute meanigfully to the direction and future of the Coastal Plant Ecology Lab.
Education:
B.S., Biology (2001)
M.S., Biology (2004), Virginia Commonwealth University
Ph.D., Integrative Life Sciences (2008), Virginia Commonwealth University
Dissertation: The relationship between lead optical properties and physiological responses for stress detection in coastal plant species
Oak Ridge Institute for Science and Education (ORISE) Post-doctoral Reserch Fellow (2008-2009)
Research Biologist, US Army Corps of Engineers (2009-2013)
Dr. Natasha Woods - Affiliate Researcher Moravian College, Bethlehem PA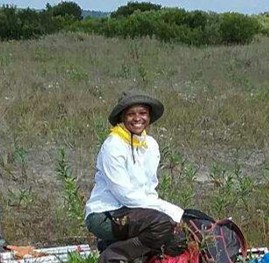 woodsn02@moravian.edu
Research interests:
I am broadly interested in mechanisms driving patterns of seedling recruitment in natural and disturbed environments. As native communities decline due to anthropogenic and climate induced disturbances, most areas experience a reduction in species richness with varying effects on community stability. As a plant community ecologist, my research emphasizes seed and seedling responses to resources by partitioning those resources that are under direct biotic control and those that are under abiotic control. Through examining abiotic and biotic factors that affect plant recruitment, I can anticipate community stability in the face of disturbance and if necessary to promote recruitment of target species. My current research includes: 1) environmental filtering at the scale of shrub microhabitats, 2) seed dispersal mechanisms of maritime forest tree species, and 3) salinity tolerance of maritime forest seed species.
Education:
B.S., Biology (2001)
M.S., Biology (2003), Jacksonville State University
Ph.D., Evolution, Ecology and Organismal Biology (2015), The Ohio State University
Dissertation: The relative importance of abiotic and biotic factors for seedling establishment in the Colorado Desert, CA
Biology Lecturer, The Ohio State University at Newark (2015-2016)
Visiting Assistant Professor, The Ohio State University at Newark (2016-2017)
Ford Foundation Postdoctoral Fellow (2017-2018)
Dr. Donald Young - Collaborator
Professor of Biology, Interim Dean
dyoung@vcu.edu
Research interests:
My research interests focus on the ecology of coastal plants, with a primary emphasis on woody species, especially those that form shrub thickets. A broad objective for my research is to understand the adaptive mechanisms for survival and success in coastal environments and the interplay of physical stresses and biotic interactions on the distribution of plants in coastal environments. Our projects have and continue to focus on specific environmental and biotic factors affecting the distribution of barrier island plants, successional processes in coastal environments, shrub expansion in coastal environments, ecological significance of coastal storms, ecology of coastal wetlands, control of invasive species in coastal areas, effects of salinity and flooding on plant ecophysiological processes, and restoration of coastal communities.
Education:

B.S., Biology (1975), 
Clarion University of Pennsylvania
M.S., Botany (1979), University of Wyoming
Ph.D. Botany (1982), University of Wyoming
Post-doctoral Research Fellow (1983-1984), University of California Los Angeles

Austin Tuley - researcher - remote sensing specialist
tuleypa@vcu.edu
Interests: I'm interested in food science, plant migration, climate change, and nutrient exchange. I like hammock camping, cooking, mornings, and ukulele.
Education: VCU B.S. Environmental Studies, 2018

Joe Brown - PhD student
brownjk5@vcu.edu
Research Interests:
My research interests include trait-based plant community assembly and the use of trait-based ecology to understand coastal ecosystems across spatial scales. I am particularly interested in how complex biotic and abiotic interactions vary across stress gradients, leading to heterogeneous plant functional groups dictated by the amount of physical or biotic stress plants must tolerate. My PhD research will contribute to using trait-based ecological theory to decipher what complex and interacting factors influence coastal plant zonation.
Education:

B.S. Biology (2013), Virginia Commonwealth University
M.S. Biology (2016), Virginia Commonwealth University
Lauren Wood - PhD student
woodlk@vcu.edu
Research interests:
My dissertation work focuses on shrub encroachment across the Virginia Coast Reserve and the associated changes in microclimate and community physiology. I am interested in fine scale community changes as well as broader consequences of thicketization on island productivity and nutrient and water availability.
Education:
B.S., Biology (2013), Appalachian State University

M.S., Biology (2016), Appalachian State University
Master's thesis: Title: Using an alevation gradient as a surrogate for climate warming to understand the effects on wood anatomy and water relations of fraser fir (Abies fraseri) Christmas trees
Eddie Long - Research Technician
Interests: I am interested in plant biochemistry, geochemical cycling, and the impacts of climate change. I have helped out with almost every current project in the Coastal Plant Ecology Lab and am excitedly managing a VCU funded collaborative project with Dr. Leigh McCallister on the fate of carbon in barrier islands at the Virginia Coast Reserve.
Education: B.S. Chemistry, VCU, 2019
Drew White - MS Student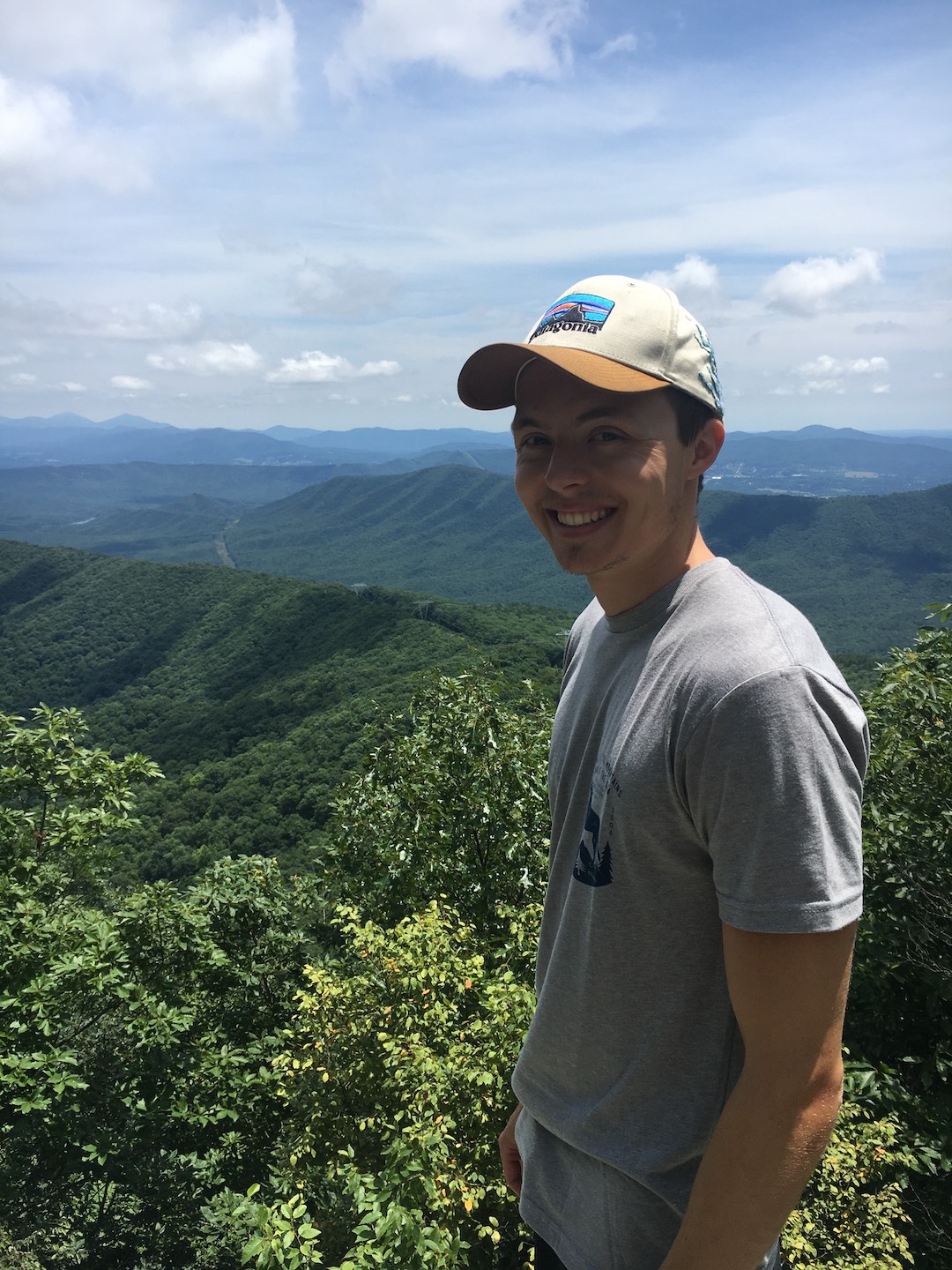 aewhite@vcu.edu
Research Interests: I am interested in the relationships between mycorrhizae and dune resistance and resilience. I also enjoy learning about storms, sediment transport and what role plants play in the geologic history of the Atlantic Coast's barrier islands. When my nose isn't buried in a book I spend my time paddle boarding, picking up trash, mushroom hunting, and making music.
Education: B.A., English Literature and Language, Virginia Tech. 2017.
Nicole Keller - MS Student
dnholstein@vcu.edu
Research interests:
I am interested in barrier island ecology in response to climate change and disturbance. In particular, I want to predict how Virginia's barier ilsands will change, in terms of ecosystem services provided, in the coming decades and to better understand factors that influence barrier island resilience. I am also interested in outdoor activities, hanging out with my dog, and playing games (video, board, and RPG varieties).
Education:
B.A., Environmental Studies, Political Science (2012), Marietta College
Shannon Walker - MS student
walkers5@mymail.vcu.edu
Interests: I am interested in the applications of plant ecological research for management and restoration in coastal systems. My current research focuses on the relationships between belowground and aboveground factors of coastal dune species and how they impact dune system erosive resistance and resilience. My other interests include science communication and the applications of citizen science for ecological research.
Education:

B.S., Biological Sciences, emphasis in Environmental Biology (2017) The University of Southern Mississippi
Minor: Chemistry
Caitlin Bishop - undergraduate
bishopcm4@mymail.vcu.edu
Interests: My current goal is to work in research concerning coastal ecology and issues concerning these systems. I have a passion for the native flora and fauna of Virginina, invasive species management, and environmental education.
Education: B.S. Environmental Sciences VCU, anticipated May 2020
Dustin Zeliff - undergraduate
zeliffdj@vcu.edu
Interests: My research interests are barrier island erosion, ecoastal ecosystems, plant response to environmental change, sea-level rise, conservation ecology, and climate cange. I like cats, scuba diving,a nd being on the water.
Education: B.S. Biology, VCU, anticipated May 2020